Feb. 28, 2023: Tackling Unique Fleet Management Challenges in Higher-Ed
Free Webinar:
Tuesday, February 28, 2023
2:00 pm, ET
Every fleet comes with its own unique challenges. For fleet managers in a higher-ed setting, a diverse driver community of faculty, staff, and students adds an additional layer of responsibility. In this webinar, Kathy Wellik will share insights from her 17 years of university fleet leadership experience. Kathy's talk will focus on the unique challenges of serving multiple types of drivers and how to handle them in your FMIS including: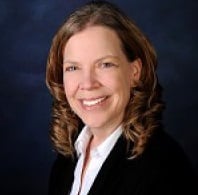 policy acknowledgement and driver training




handling student organization travel

tracking motor vehicle records

updating user profiles

attaching training documents

unique policies for young student drivers

and audit tracking
This free webinar is a great resource for any university fleet manager, whether or not you currently use FleetCommander. To register, please complete the form to the right.