Fleet Industry Expert Ron Katz Joins Agile Fleet
Katz active within industry organizations, including NCSFA, NAFA, AFLA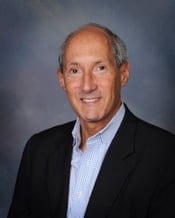 CHANTILLY, VA, May 24, 2018 -- FleetCommander creator Agile Fleet has named Ron Katz Senior Director of National Accounts. Mr. Katz was formerly Senior Vice President for Chevin Fleet Solutions. He has more than 35 years of experience delivering enterprise-level fleet and maintenance management solutions within complex fleet operations. The announcement was made today by Agile Fleet.
Katz has an extensive background helping fleet operations improve their asset utilization, understand life cycle metrics, and enhance fleet and maintenance management practices. He is a long-standing and active member of many national and regional fleet organizations, including serving as a board member for the National Conference of State Fleet Administrators (NCSFA), as a member of the National Association of Fleet Administrators (NAFA), and a member of the Automotive Fleet Leasing Association (AFLA).
"We are so happy to welcome Ron on board. Our senior leadership team has had a strong personal and professional relationship with Ron for more than ten years. Ron's customer-focused approach to fleet and his business acumen are a perfect fit for our team. His strong background in the fleet industry uniquely qualifies him to bring our solutions to organizations striving to adopt fleet management best practices and save," says Agile Fleet President Ed Smith.
"Agile Fleet's technologies are making a real difference in the industry and I am looking forward to helping organizations reduce costs and transform the way they manage their fleets. We're recognized as a leader in the fleet mobility marketplace at a time when mobility is now front-and-center in the minds of conscientious fleet managers. It's a great time to join the Agile Fleet team," says Katz.
---

About Agile Fleet
Headquartered in the Washington, D.C. area, Agile Fleet is a fleet management solutions company that serves the government, university, utility, and commercial sectors. Agile Fleet's software, hardware and services enable organizations to efficiently manage all aspects of drivers and vehicles to reduce costs, save time, and improve service. The industry's best value in fleet management, Agile Fleet solutions delivers extensive functionality at an affordable price. Agile Fleet's flagship product, FleetCommander, delivers the automated management of fleet maintenance, motor pools, vehicle keys, GPS & telematics, fuel, and risk. Additional services provided by Agile Fleet include seamless integration with other systems, fleet efficiency analysis, in-depth technical support, fleet consulting, and much more.

For more information, contact Agile Fleet at (571) 498-7555 x1 or Ed Smith, esmith@agilefleet.com or visit http://www.agilefleet.com.