How Much Time Do You Spend Managing the Motorpool?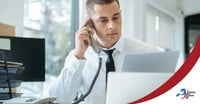 It's easy to be lulled into the idea that dedicating one or more staff to managing the motorpool is a necessary expense. But have you ever analyzed how much time it takes to handle essential processes that could be automated? Have you considered what other essential duties could be covered by staff if those processes were automated? And, have you considered how many vehicles you could eliminate if you had efficient processes that allowed your vehicles to be used multiple times per day? There's big savings to be realized through automation.
Automating processes related to commercial vehicle sharing must address the three essential components of running a motorpool: 1) Scheduling and coordinating use, 2) Dispatching vehicles, and 3) Reporting and billing. These functions are extremely time-consuming and costly if they are tackled manually. Unfortunately, many organizations attempt to do just that by using paper request forms, email chains, spreadsheets, and other cumbersome manual tools to track vehicle sharing.
With a modern Fleet Management Information System (FMIS), fully-automated motorpools can become 24/7 operations that no longer require an employee onsite at all times to handle reservations, check vehicles in and out, do billing, and prepare reports. Good FMIS systems even communicate and enforce fleet policy! Gone are the days when a driver must pick up a vehicle during office hours on a Friday and keep it all weekend to use for a before-hours appointment on Monday morning. A fully-automated system can allow the user to reserve a vehicle online, securely pick up keys from an unstaffed kiosk and key box, and acknowledge fleet policies in the system before driving a vehicle. The billing is even automated.
What is your method of sharing vehicles costing you? Consider this simple math for a 50-vehicle motor pool: 50 vehicles * 20 work days per month * 1.5 trips per vehicle per day = 1,500 reservations per month. If each reservation consumes 15 minutes of staff time to handle reservations, dispatching and billing, that's 375 hours every month or 4,500 hours per year. That's more than two full-time employees.
It all adds up. Using an automated system, your fleet is optimized and so is your staff. The savings are dramatic. The State of Colorado is a real-world example of savings. They were spending about 30 hours a month of staff time handling the billing process alone for its fleet (in addition to staff hours dedicated to scheduling and other motor pool management processes.) By automating its processes, the State of Colorado has saved approximately 30 hours a month, cutting the number of personnel needed to manage the motor pool from three people to just one. By implementing automated scheduling and around-the clock, self-service motor pool access, the fleet not only has continued to free up the staff to focus on its core functions, but it has also improved driver satisfaction.
Are you interested in learning more about efficiencies by automating your fleet and motor pool management? Download our newest e-book: Next-Generation FMIS: Motor Pool Success Stories.