Changing Motor Pool Driver Behavior
Proven tips and tactics that work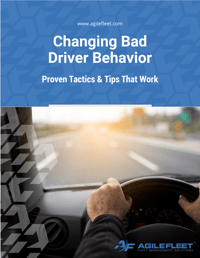 On average, 95% of drivers in a motor pool will comply with the policies, IF they know what they are. The other 5% test the system and its rules with their behaviors. But with the right policies and tools in place, these behaviors can be changed -- painlessly. This exclusive new guide offers a step-by-step plan to reduce bad (and costly!) driver habits.
In this new guide, fleet experts reveal:
10 behavior-busting policies that head off driver infractions before they occur
How to make policies the "bad guy" and enforce them automatically
Proven ways to deal with drivers that do break the rules
...and much more!
Complete the form to the right to download this report.

"…end-users love FleetCommander."

"Our end-users love FleetCommander! If they need to make a change in the middle of the night, they can. If the vehicle they want is not available, it offers the manual-assignment option. It's easy-breezy."
— Louisiana State University Agricultural Center