How Valid Odometer Readings Impact Fleet Decisions
Find out how odometer readings can make or break your fleet management decision-making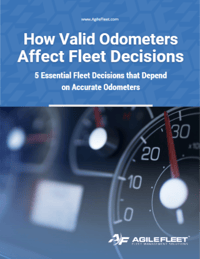 Having accurate odometer readings can have a big impact on a multitude of crucial fleet management decisions. What information does the odometer provide, and how do you ensure your data is accurate?
In this exclusive report, fleet experts reveal how accurate odometers impact:
The right time to replace and maintain vehicles
Fuel consumption and fuel fraud identification
Ways to ensure accurate odometer readings, and more!
Complete the form to the right to download this report now.

"…couldn't do my job without it."

FleetCommander seamlessly automates and integrates our vehicle maintenance and reservations. Couldn't do my job without it."
— Gordon College