Agile Fleet Awarded Sourcewell National Contract for FleetCommander

50,000+ NJPA member agencies may now purchase via contract, without additional solicitations
CHANTILLY, VA, August 28, 2013 -- FleetCommander creator Agile Access Control, Inc. (Agile) has been awarded a national contract for fleet management and related technology by the National Joint Powers Alliance (NJPA).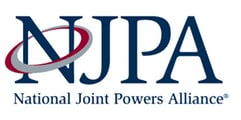 The NJPA contract for fleet solutions enables its 50,000-plus member agencies, including states, cities, counties, all government agencies, both public and non-public educational agencies, colleges, universities and non-profit organizations, to purchase FleetCommander technologies without the need to solicit competitive bids. NJPA has already conducted an exhaustive open and competitive bidding process that eliminates the need for additional solicitations. Member organizations nationally have the ability to participate in cooperative purchasing activities as a result of specific laws of their own state. There is no cost to join NJPA.
The Agile-NJPA contract has a four-year term with a fifth year option. "We are thrilled to be selected by the NJPA to offer their members our fleet and motor pool management solutions," says Ed Smith, president of Agile. "As someone that worked in a federal contracting office for several years, I appreciate the value that NJPA brings to the table for our customers. The folks at NJPA are contracting experts. They have already done the competitive bidding and contracting process on behalf of its members. This will save our customers hundreds to thousands of hours of procurement efforts. We are grateful to NJPA for taking on this bold initiative on behalf of its members."
Agile will be able to offer NJPA members all of its products and services via the contract, including:
FleetCommander fleet and motor pool software for time-saving online vehicle reservations, fleet data collection and right-sizing reports, policy communication and enforcement, driver management, odometer collection, and automated billing
Secure Key Management solutions such as unstaffed kiosks for check-in and check-out along with secure keyboxes for automated dispatching
Agile FleetShare™ car sharing technology for keys-in-the vehicle dispatching with online reservations and fleet data collection
GPS solutions and vehicle telematics to track vehicle position, capture valuable vehicle diagnostic data, and more

About NJPA
NJPA membership is available to government, education and non-profit agencies located in all 50 states at no cost, liability or obligation to the member agency. As a public, government agency itself, NJPA responds to its members' purchasing needs by facilitating and awarding national competitively bid contracts.
---

About Agile Access Control, Inc.
FleetCommander creator Agile Access Control, Inc. is a technology company headquartered in Chantilly, Va., which serves fleet and motor pool managers in the university, government, utility and commercial sectors. Agile's FleetCommander software is a powerful, highly configurable, web-based application that streamlines the use of vehicles through easy-to-use software, and presents real-time data in the form of online reservations, intuitive dashboards, graphs, gauges, online forms, and a wide variety of reports. The suite of FleetCommander technology tools also includes Agile FleetShare™, car sharing technology that offers keys-in-the-car access to geographically dispersed vehicles with a scanned ID card at the windshield; unstaffed check-in at kiosks, secure key control and key boxes; in-vehicle utilization and diagnostic devices; GPS solutions, and much more - all tied into the FleetCommander fleet and motor pool software. Resulting in lower vehicle and personnel costs and higher customer satisfaction, FleetCommander can be used as a stand-alone, customized fleet management system or integrated with an organization's existing fleet systems. For more information, contact Agile Access Control, Inc. at 408-213-9555 x1 or info@agilefleet.com or visithttp://www.agilefleet.com.