Agile Fleet Achieves Top Client Satisfaction Ratings
Scores rank in the top quartile of technology companies, topping some iconic brands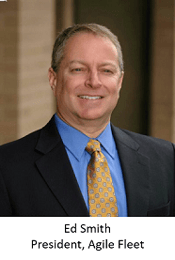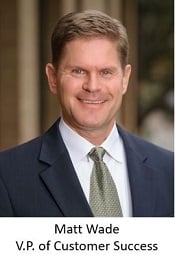 CHANTILLY, VA, June 2, 2020 --Agile Fleet, creator of the FleetCommander fleet management information system, announced today that it has achieved an outstanding customer satisfaction rating that far exceeds those received by iconic brands such as Apple Computer, Microsoft and Adobe. The company's rating is based on the Net Promoter Score ® (NPS) model for standardized customer loyalty metrics. Since 2003, NPS has been widely accepted as the tool for measuring how well an organization treats those that they serve.
Agile's May 19, 2020 customer survey delivered an NPS ® of 69, which is considered outstanding. Ratings can range between -100 to 100. According to customerguru.com. the most recently reported ratings for Apple, Microsoft and Adobe were 47, 45, and 25 respectively.
"We consider it an honor when clients tell us they would recommend us to their friend or colleague, and we don't take that lightly. We continue to strive to deliver a client experience beyond expectations by making every interaction count," says Matt Wade, Vice President of Agile Fleet's Client Success group. Agile Fleet President Ed Smith agrees: "From day one, our goal was to create an unparalleled culture of service and loyalty so our clients can be successful at achieving their missions. We consider ourselves to be a partner to our clients, not merely a vendor," says Smith. "We are thankful that through our NPS our clients are letting us know they feel the same way about us."
The NPS® system is a registered trademark by developer Fred Reichheld, Bain & Company and Satmetrix and is used by more than two thirds of Fortune 1000 companies. Agile Fleet is committed to the NPS system as a means for measuring our progress yet still prides itself in testimonials that we receive across all segments of our client population.
---

About Agile Fleet
Headquartered in the Washington, D.C. area, Agile Fleet is a fleet management solutions company that serves the government, university, utility, and commercial sectors. Agile Fleet's software, hardware and services enable organizations to efficiently manage all aspects of drivers and vehicles to reduce costs, save time, and improve service. Agile Fleet's flagship product, FleetCommander, delivers the automated management of fleet motor pools, vehicle keys, maintenance, GPS & telematics, fuel, and risk. Additional services provided by Agile Fleet include seamless integration with other systems, fleet efficiency analysis, in-depth technical support, fleet consulting, and much more.
For more information, contact Agile Fleet at (571) 498-7555 x1 or Ed Smith, esmith@agilefleet.com or visit http://www.agilefleet.com.