Agile Fleet Enhances its Support for Higher Ed Fleets with Addition of Kathy Wellik
CHANTILLY, VA – Agile Fleet, developer of FleetCommander, a leading fleet management information system, announces the addition of Kathy Wellik, CAFM to its staff. FleetCommander is used by governments, universities, utilities, and commercial organizations throughout the US and Canada to help fleet managers organize vehicle and driver data, automate vehicle reservations and key dispatch, and analyze driver data to right-size vehicle fleets.
Kathy Wellik joins Agile Fleet as the company strengthens its commitment to colleges and universities who seek to reduce costs, improve operations, and mitigate risk. "Colleges and Universities have a unique set of challenges with respect to managing a fleet. Driver communities including students, faculty, and staff have unique needs and permissions relative to one another. Billing is often complicated and subject to audits. And often vehicles are managed across departments or even separate campuses… each having their own rules and guidelines for use of vehicles. Our appeal to managers of higher-ed fleets has always rested on our ability to understand and address these challenges," shared Ed Smith, Agile Fleet President.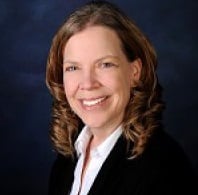 Kathy Wellik brings 30 years of finance and fleet experience to Agile Fleet's Client Success team. Most recently, Kathy spent 17 years as the Director of Transportation Services at Iowa State University. She and her team have been very active in the fleet community and have won numerous fleet awards, including being named among NAFA's 100 Best Fleets and Government Fleet's Leading Fleets. Kathy is very active in the National Conference of State Fleet Administrators (NCSFA) and NAFA fleet communities, where she teaches and has co-authored content for the NAFA Certified Automotive Fleet Management (CAFM) program.
"I am excited to join Agile Fleet, as I've seen the company's growth and expansion of fleet solutions to help my peers in higher ed. The company's staff live the core values of strong partnerships, initiative, approachability, integrity, and flexibility every day. Working with a company based on these core values that delivers a superior fleet product with amazing staff who truly care about each customer makes me excited to be a part of the Agile Fleet family," Wellik said.
She adds, "It's exciting for me to jump in and help Agile Fleet's clients achieve their fleet goals and get the most out of FleetCommander. Having used the FleetCommander product to dramatically increase the efficiencies and save millions of dollars for the university, I feel I can help other fleet managers realize the same benefits and, as importantly, show them how to communicate those successes with all stakeholders of the fleet."
"Kathy's first-hand experience in fleet leadership in a university setting is tremendously valuable to our team and our customers. Her energy and investment in improving the discipline of fleet management is exactly aligned to Agile Fleet's core values and our commitment to deliver value to the fleet community," noted Smith. "We're so happy to have Kathy on the team."
Headquartered in the Washington, D.C. area, Agile Fleet is a fleet management solutions company that serves the government, university, utility, non-profit, and commercial sectors. Agile Fleet's software, hardware and services enable organizations to efficiently manage all aspects of drivers and vehicles to reduce costs, save time, and improve service. Agile Fleet's flagship product, FleetCommander, delivers the automated management of fleet maintenance, motor pools, vehicle keys, GPS & telematics, fuel, and risk. Additional services provided by Agile Fleet include seamless integration with other systems, fleet efficiency analysis, in-depth technical support, fleet consulting, and much more.