Agile Fleet® Expands Team with Key Hires Throughout 2022
Ted Cain, Vice President of Sales; and Mike Hicks, Senior Director of Marketing, continue company's internal growth efforts throughout this year.

CHANTILLY, VA, September 27, 2022 -- Agile Fleet, a leader in Fleet Management Software, continues to add talent to its team to support the growing need for its products that increase fleet utilization and help right-size fleets in light of the changes in fleet brought on by, amongst other things, the global pandemic and economic hard times. Two new employees join the company in Q3: Ted Cain, Vice President of Sales; and Mike Hicks, Senior Director of Marketing. They arrive after the promotion of Phelps Rogovoy to Vice President of Client Support Services in March.
"Agile Fleet's team has doubled in size in just the past couple years, thanks to the high-quality of products and services that our team delivers on a daily basis as well as a testament to the point that we are in a sweet spot with respect to what fleet managers need to do their jobs, given the changing fleet landscape," said Ed Smith, President of Agile Fleet. "With the inclusion of Ted and Mike, we're supporting our strengths to best position our company and our expansive client base for success."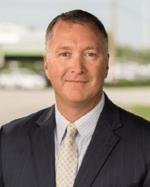 Ted Cain, an accomplished sales executive with over 25 years of experience, delivers a proven record of strong management performance and unprecedented top-line growth. Prior to Agile Fleet, Ted served as Executive Vice President of Sales for Mike Albert Fleet Services. He also was a Regional Vice President for Sales and Support for Affinitiv Inc. (formerly OneCommand). He is a pure "car guy" at his core and has hit the ground running at Agile Fleet.
"I am happy to be joining the Agile Fleet organization at such an exciting time," said Cain. "The FleetCommander fleet management information system and key control technologies have a value proposition that transforms fleets and save organizations money, and I am excited to represent them."
---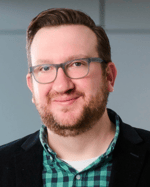 Michael Hicks brings to Agile Fleet 22 years of experience in marketing strategy and business development from diverse organizations such as Penn State's Smeal College of Business, EnergyCAP, Inc., and Remcom, Inc.
"Agile Fleet's FleetCommander application and its development, support, and client success teams have an incredibly positive reputation among our clients and throughout the fleet management space," Hicks shared. "Our impressive growth is a testament to the hard work of our dedicated staff."
Smith concluded, "Agile Fleet continues to build our staff, applying as our guiding principles our core values of strong partnerships, initiative, approachability, integrity, and flexibility. Ted and Mike have demonstrated these in the time they have been with us, and I'm excited to see our mutual growth over the coming months and years."
---
About Agile Fleet
Headquartered in the Washington, D.C. area, Agile Fleet is a fleet management solutions company that serves the government, university, utility, non-profit, and commercial sectors. Agile Fleet's software, hardware and services enable organizations to efficiently manage all aspects of drivers and vehicles to reduce costs, save time, and improve service. Agile Fleet's flagship product, FleetCommander, delivers the automated management of fleet maintenance, motor pools, vehicle keys, GPS & telematics, fuel, and risk. Additional services provided by Agile Fleet include seamless integration with other systems, fleet efficiency analysis, in-depth technical support, fleet consulting, and much more.

For more information, contact Agile Fleet at 571-498-7555 x1 or Ed Smith, esmith@agilefleet.com or visit http://www.agilefleet.com.