Agile Fleet's Joe Poznick Takes Helm of Client Success Group
Poznick succeeds retiring longtime Agile Fleet VP Matt Wade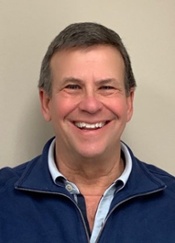 CHANTILLY, VA, April 22, 2021 -- FleetCommander creator Agile Fleet, Inc. has tapped fleet industry veteran Joe Poznick to lead the company's client success group. He succeeds Matt Wade, who is pursuing a well-earned retirement. (Wade will continue on with Agile Fleet as a Board of Directors member.)
Poznick, who joined Agile Fleet in 2020 as Senior Director of Client Success, brings with him over 20 years of experience working with multi-national fleet operations with business process analysis, fleet solutions development, telematics, systems integration, as well as car-sharing and mobility.
"Joe's dedication to advancing technology to solve complex fleet challenges makes him a natural choice to fill Matt's formidable shoes," says Agile Fleet President Ed Smith. "We are confident that Agile Fleet will not only continue to assist our clients with best-in-class service but will go above and beyond."
"Matt and I share the same vision for supporting our clients and I am excited to continue the great work he has done for Agile Fleet over the past 20 years," Poznick says. "Agile Fleet clients will continue to experience the benefits of partnering with us, optimizing their use of our solutions, improving their motor pool vehicle management, and managing their fleets efficiently."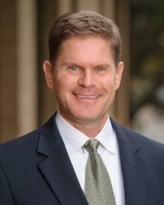 "Joe's presence in the role not only supports client relationship continuity but strengthens Agile Fleet's role as a leader in the vehicle sharing/optimization sector, thanks to his expertise in process optimization and cost reduction," says outgoing Vice President of Client Success Matt Wade. "I see this as a win-win for all, especially our clients."
Prior to joining Agile Fleet in February 2020, Poznick was senior vice president of operations and customer success for Chevin Fleet Solutions and a mobility and fleet technology consultant for car-sharing and pool vehicle management solutions aimed at government, education, healthcare, and corporate shared vehicle fleets.
---
About Agile Fleet
Headquartered in the Washington, D.C. area, Agile Fleet is a fleet management solutions company that serves the government, university, utility, non-profit, and commercial sectors. Agile Fleet's software, hardware and services enable organizations to efficiently manage all aspects of drivers and vehicles to reduce costs, save time, and improve service. Agile Fleet's flagship product, FleetCommander, delivers the automated management of fleet maintenance, motor pools, vehicle keys, GPS & telematics, fuel, and risk. Additional services provided by Agile Fleet include seamless integration with other systems, fleet efficiency analysis, in-depth technical support, fleet consulting, and much more.

For more information, contact Agile Fleet at 571-498-7555 x1 or Ed Smith, esmith@agilefleet.com or visit http://www.agilefleet.com.