Barber National Institute launches Agile Fleet FMIS
System will track usage, pinpoint opportunities for cost reductions, and integrate with fuel system records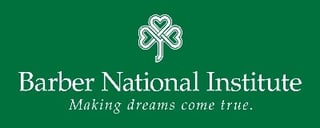 CHANTILLY, VA, October 24, 2019 -- The Barber National Institute of Erie, Pa. has launched a fleet efficiency project with a web-based solution that will enable the organization to improve vehicle maintenance scheduling and efficiency while reducing costs. The solution will automate vehicle maintenance activities, track all driver and vehicle data, and enable accurate reporting and analysis. The announcement was made today by Agile Fleet, creator of the FleetCommander fleet management information system that is being implemented at Barber National Institute.
The project will unburden staff who currently manage the organization's vehicle data and preventative maintenance schedules manually. Going forward, the automated system will enable the organization to:
Eliminate arduous paper processes for tracking vehicle maintenance
Manage maintenance for vehicles, including setting up detailed preventative maintenance schedules for all vehicles, and tracking all vehicle maintenance and related costs
Collect vehicle usage data needed to identify underutilized vehicles and adjust vehicle types needed by drivers, and right-size the fleet
Rotate vehicles based on mileage to spread usage evenly among vehicles
The system will manage 300 vehicles that service 10 campus locations across Pennsylvania as well as nearly 100 residential group homes.
"Helping Barber National Institute efficiently manage their vehicles and reduce costs ultimately helps them achieve their mission," says Ed Smith, President of Agile Fleet. "It is gratifying to see our product contribute to the well-being of the citizens served by this remarkable organization."
---

About Barber National Institute
The Barber National Institute was founded in 1952 by Erie educator Dr. Gertrude Barber to provide community-based services for children and adults with autism and intellectual disabilities. Today, the multi-faceted organization serves more than 6,200 individuals annually with a wide range of educational, vocational, residential and behavioral health programs. Services range from early intervention for infants and toddlers, an approved private school, job training and placement, residential options including group homes, in-home services and specialized therapies. The organization also provides education and training to educators and professionals around the world. In addition to the main campus in Erie, PA, the Barber Institute provides services in Northwestern Pennsylvania and in the Philadelphia and Pittsburgh regions.
About Agile Fleet
Headquartered in the Washington, D.C. area, Agile Fleet is a fleet management solutions company that serves the government, university, utility, non-profit, and commercial sectors. Agile Fleet's software, hardware and services enable organizations to efficiently manage all aspects of drivers and vehicles to reduce costs, save time, and improve service. Agile Fleet's flagship product, FleetCommander, delivers the automated management of fleet maintenance, motor pools, vehicle keys, GPS & telematics, fuel, and risk. Additional services provided by Agile Fleet include seamless integration with other systems, fleet efficiency analysis, in-depth technical support, fleet consulting, and much more.

For more information, contact Agile Fleet at (571) 498-7555 x1 or Ed Smith, esmith@agilefleet.com or visit http://www.agilefleet.com.