Successful Fleet Initiative by Charles County Social Services

County's use of fleet technology enables them to achieve upwards of 100% vehicle utilization most days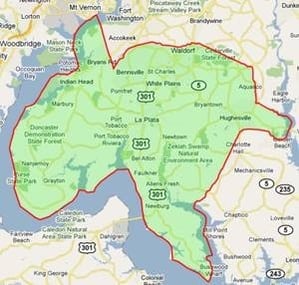 CHANTILLY, VA, October 1, 2015 -- The 15-vehicle motor pool at Charles County, Maryland Department of Social Services (DSS) is utilized at maximum capacity on most days, often reaching 100%, as a result of implementing the web-based fleet management information system, FleetCommander. The announcement was made today by FleetCommander creator Agile Access Control, Inc. (Agile).

In 2013, the Charles County's DSS (which serves the needs of low income and vulnerable individuals through service, referrals, and community collaboration) recognized a need for more efficient use and management of their vehicles. Since taking action to put fleet and motor pool technologies in place, 120 county employees and fleet managers have logged into the FleetCommander system more than 16,000 times to reserve vehicles or manage all aspects of the fleet. FleetCommander technologies have enabled Charles County DSS fleet managers to:
Use the web-based reservation system to handle the nearly 7,000 vehicle reservations made since implementing FleetCommander
Offer employees access to motor pool vehicles before, during, and after normal business hours via a self-service automated motor pool kiosk and secure key box, a crucial capability for DSS case workers who are serving an at-risk population
Instantly run reports to see whether or not they are meeting their monthly minimum mileage and other county requirements
Manage vehicles efficiently so that use of personal vehicles (and associated expense to the county) is reduced
Automatically collect fleet metrics and generate fleet reports that offer accurate data regarding fleet usage
Track citations for county vehicles back to individual drivers
Communicate and enforce fleet policies automatically during the reservation process
Spread utilization of vehicles evenly across the fleet
Use the system to track vehicle aging and to plan vehicle replacement cost-effectively
Manage preventative maintenance tasks via the automated system
"We have completely streamlined how we manage our vehicles by implementing FleetCommander," says Maurice Butler, assistant director for administration for the Charles County DSS. "Our vehicles support workers who serve a vulnerable segment of our community, so we are proud to be able to efficiently offer them the resources they need to accomplish their mission," he says. "It's a good feeling."
Ed Smith, President of Agile, says the county's efficiencies reach the taxpaying community as well: "Charles County DSS is a great steward of the county's fleet resources. Rarely do you see a fleet team with such a great understanding of how their vehicles are being used. They truly leverage the utilization metrics, mileage reports, aging reports, and other information in a way that has great benefits for the taxpayers."
---

About Agile Access Control, Inc.
FleetCommander creator Agile Access Control, Inc. is a technology company headquartered in Chantilly, Va., which serves fleet and motor pool managers in the university, government, utility and commercial sectors. Agile's FleetCommander software is a powerful, highly configurable, web-based application that streamlines the use of vehicles through easy-to-use software, and presents real-time data in the form of intuitive dashboards, graphs, gauges, online forms, and a wide variety of reports. The suite of FleetCommander technology tools also includes Agile FleetShare™, car sharing technology that offers keys-in-the-car access to geographically dispersed vehicles with a scanned ID card at the windshield; unstaffed check-in at kiosks, secure key control and key boxes; in-vehicle utilization and diagnostic devices; GPS solutions, and much more--all tied into the FleetCommander fleet and motor pool software. Resulting in lower vehicle and personnel costs and higher customer satisfaction, FleetCommander can be used as a stand-alone, customized fleet management system or integrated with an organization's existing fleet systems. For more information, contact Agile Access Control, Inc. at 408-213-9555 x1 or info@agilefleet.com or visit http://www.agilefleet.com.