City of Stamford Fleet saves $300K by reducing vehicle count
FMIS & GPS systems credited with improving efficiency and collecting utilization data for decision making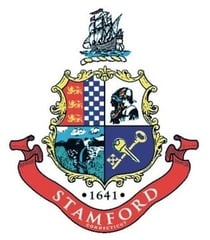 CHANTILLY, VA, July 25, 2017 -- In one year, the City of Stamford, CT has reduced its fleet from 49 to 29 vehicles, saving the city an estimated $300,000 in fleet costs. The city also reports a cost avoidance savings of $500,000 since implementing Agile Fleet's FleetCommander and the GPS Insight GPS tracking system. The announcement was made today by FleetCommander fleet management information system creator, Agile Fleet.
Prior to implementing the self-service motor pool and GPS tracking systems, Stamford Fleet Manager Mike Scacco says he needed data to understand how fleet vehicles were being utilized. "We had no accountability or hard data to understand which vehicles were needed and which ones weren't. The general consensus was we needed more vehicles, but every time I went to the government center, there were vehicles that never moved with dust on the windshields. Now we have the data and have eliminated the expense of keeping vehicles in our fleet we didn't need," he says. "If you are paying $18,000-$25,000 per vehicle and you reduce 20 cars, you are saving $500,000 in replacement costs. We also have less liability, less exposure to risk. We have saved the city a tremendous amount of money and now vehicle utilization is where it should be," he says. The Stamford fleet uses the GPS Insight tracking solution to track mileage, vehicle location, and driver behavior, analyzing the data within FleetCommander.
FleetCommander also enables the city to:
Offer drivers online vehicle scheduling capability around the clock
Offer drivers access to vehicles and keys via a secure, self-service kiosk and key box
Automatically collect the usage data so that vehicles can be rotated, properly utilized, and identify and eliminate unneeded vehicles
Receive instant notification of late-returning vehicles
Communicate and enforce fleet policies automatically
Eliminate paper processes and save staff time by keeping track of who made, approved, changed, or deleted vehicle requests online
Collect metrics from all phases of vehicle use
Use vehicle utilization reports to right-size their fleet size and composition
Save money by eliminating vehicles that FleetCommander utilization data shows are not needed
Keep track of driver profiles online
Run reports and do billing automatically
Stamford was able to purchase the FleetCommander solution via the National Joint Powers Alliance (NJPA) pre-negotiated cooperative purchasing contract. The NJPA contract satisfies the RFP process, eliminating the need to go through a formal solicitation.
---

About Agile Fleet
Headquartered in the Washington, D.C. area, Agile Fleet is a fleet management solutions company that serves the government, university, utility, and commercial sectors. Agile Fleet's software, hardware and services enable organizations to efficiently manage all aspects of drivers and vehicles to reduce costs, save time, and improve service. The industry's best value in fleet management, Agile Fleet solutions delivers extensive functionality at an affordable price. Agile Fleet's flagship product, FleetCommander, delivers the automated management of fleet maintenance, motor pools, vehicle keys, GPS & telematics, fuel, and risk. Additional services provided by Agile Fleet include seamless integration with other systems, fleet efficiency analysis, in-depth technical support, fleet consulting, and much more.

Agile Fleet solutions are available for direct purchase without the need to solicit competitive bids by states, cities, counties, all government agencies, both public and non-public educational agencies, colleges, universities, and non-profit organizations via the National Joint Powers Alliance (NJPA) national contract and GSA Schedule.

For more information, contact Agile Fleet at (571) 498-7555 x1 or visit http://www.agilefleet.com.