Illinois State University Car Sharing Initiative Reduces Costs
Vehicle count on campus reduced by 25%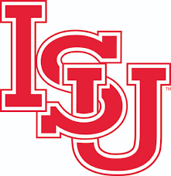 CHANTILLY, VA, November 21, 2018 -- Sharing vehicles efficiently has enabled the Illinois State University (ISU) to reduce the total number of vehicles on campus by nearly 25 percent while increasing service to 89 university departments and student organizations. The announcement was made by Agile Fleet, creator of the fleet management information system in place at ISU.
"Our challenge was to more efficiently share university vehicles and reduce the numbers of cars on campus. Five years ago, we had 346 vehicles on campus, and today we are down to 264," says Aaron Matej, customer service administrator for ISU's facilities management office. "We have also eliminated outside rentals; we did not use them at all in fiscal year 2018. By using our new fleet management system, we were able to analyze our fleet metrics and better utilize the vehicles we have."
ISU launched their car sharing initiative in July, 2018 using the fleet management information system. Since then, they have been able to:
Offer efficient online vehicle reservations, eliminating manual scheduling processes
Manage multiple motor pool sites from one location
Consistently communicate cost-saving policies during the online reservation process
Communicate easily with drivers regarding fleet changes
Automate billing, reducing a process that once took hours down to a few minutes per month
Collect mileage automatically via GPS and use the data for timely maintenance and fleet replacement planning
Regularly survey customers for feedback via the system, achieving consistently high ratings
"When we took on the challenge of reducing vehicles on campus, we wanted to see what we could achieve without sacrificing service to the people who need our vehicles. We think vehicles are essential to achieving the mission of the educational environment, and efficiently sharing has been the key to the success," says Matej. ISU, located in Normal, IL, has more than 21,000 students and 44 vehicles in their motor pool.
"ISU has taken great strides in just a few short months. Automating their processes, analyzing data and communicating better with drivers has helped them to get a handle on their vehicle utilization. They are a great success story," says Agile Fleet President Ed Smith.
---

About Agile Fleet
Headquartered in the Washington, D.C. area, Agile Fleet is a fleet management solutions company that serves the government, university, utility, and commercial sectors. Agile Fleet's software, hardware and services enable organizations to efficiently manage all aspects of drivers and vehicles to reduce costs, save time, and improve service. The industry's best value in fleet management, Agile Fleet solutions delivers extensive functionality at an affordable price. Agile Fleet's flagship product, FleetCommander, delivers the automated management of fleet maintenance, motor pools, vehicle keys, GPS & telematics, fuel, and risk. Additional services provided by Agile Fleet include seamless integration with other systems, fleet efficiency analysis, in-depth technical support, fleet consulting, and much more.

For more information, contact Agile Fleet at (571) 498-7555 x1 or Ed Smith, esmith@agilefleet.com or visit http://www.agilefleet.com.