Lincoln University launches fleet automation initiative
System will identify underutilized vehicles to assist them in right-sizing fleet and cutting costs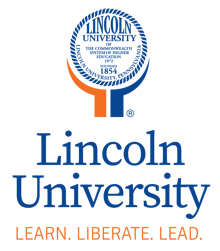 CHANTILLY, VA, September 26, 2019 -- Pennsylvania-based Lincoln University is launching a fleet automation project that will transform manual fleet management processes with an online fleet management information system. The system will also collect metrics to help them determine the right vehicle composition and count to optimize the efficiency of their fleet and reduce costs. The announcement was made today by Agile Fleet, creator of the FleetCommander fleet management information system that is being implemented at Lincoln.
The project will unburden staff who currently manage the university's vehicle sharing and preventative maintenance schedules manually. Going forward, the automated system will enable the organization to:
Maintain driver and vehicle data in one online system
Offer 24x7 online vehicle reservations, eliminating human error and double-booking
Eliminate arduous paper reservation forms
Manage maintenance for vehicles, including setting up detailed preventative maintenance schedules for all vehicles, and tracking all vehicle maintenance and related costs
Collect vehicle usage data needed to identify underutilized vehicles and adjust vehicle types needed by drivers
Communicate and enforce policies automatically during the online reservation process
Eliminate manual reporting processes
---

About Lincoln University
Lincoln University, the nation's first degree-granting Historically Black College and University (HBCU), educates and empowers students to lead their communities and change the world. It does so by:
Providing a rigorous liberal arts education featuring active and collaborative learning;
Integrating academic and co-curricular programs with the University's distinctive legacy of global engagement, social responsibility and leadership development; and
Cultivating the character, values and standards of excellence needed to enable students to become responsible citizens of a global community.
Lincoln University's vision is to be a national model for both 21st century liberal arts undergraduate education and innovative graduate and professional programs.
About Agile Fleet
Headquartered in the Washington, D.C. area, Agile Fleet is a fleet management solutions company that serves the government, university, utility, non-profit, and commercial sectors. Agile Fleet's software, hardware and services enable organizations to efficiently manage all aspects of drivers and vehicles to reduce costs, save time, and improve service. Agile Fleet's flagship product, FleetCommander, delivers the automated management of fleet maintenance, motor pools, vehicle keys, GPS & telematics, fuel, and risk. Additional services provided by Agile Fleet include seamless integration with other systems, fleet efficiency analysis, in-depth technical support, fleet consulting, and much more.

For more information, contact Agile Fleet at (571) 498-7555 x1 or Ed Smith, esmith@agilefleet.com or visit http://www.agilefleet.com.