Longtime Fleet Industry Expert Joins Agile Fleet Client Success Team
Joe Poznick offers real-world fleet management experience to clients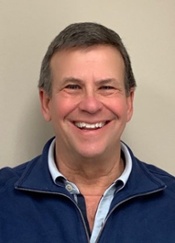 CHANTILLY, VA, February 27, 2020 -- FleetCommander creator Agile Fleet has named Joe Poznick Senior Director of Client Success. Poznick brings over 20 years of experience working with multi-national fleet operations with business process analysis, fleet solutions development, telematics, systems integration, as well as car-sharing and mobility to his new role. The announcement was made today by Agile Fleet.
"Joe's passion for all things fleet, especially using technology to solve complex fleet challenges, will enable him to help our clients from day one," says Agile Fleet President Ed Smith. "We are thrilled to have him on our team."
Mr. Poznick says, "I have worked with fleet organizations to help them roll out technology solutions that are designed to simplify, streamline, and optimize operations. I am looking forward to using my background in fleet technology to assist Agile Fleet clients to optimize their use of our solutions and improve their car sharing, pool vehicle management and overall fleet management," he says.
"Joe has led the implementation of global asset management system for organizations with tens of thousands of vehicles in hundreds of countries. His expertise in process optimization and cost reduction will help clients achieve peak fleet efficiency. He will be a real asset to our team," says Matt Wade, vice president of client success.
Poznick was formerly senior vice president of operations and customer success for Chevin Fleet Solutions and a mobility and fleet technology consultant for car sharing and pool vehicle management solutions aimed at government, education, heathcare, and corporate shared vehicle fleets.
---
About Agile Fleet
Headquartered in the Washington, D.C. area, Agile Fleet is a fleet management solutions company that serves the government, university, utility, non-profit, and commercial sectors. Agile Fleet's software, hardware and services enable organizations to efficiently manage all aspects of drivers and vehicles to reduce costs, save time, and improve service. Agile Fleet's flagship product, FleetCommander, delivers the automated management of fleet maintenance, motor pools, vehicle keys, GPS & telematics, fuel, and risk. Additional services provided by Agile Fleet include seamless integration with other systems, fleet efficiency analysis, in-depth technical support, fleet consulting, and much more.

For more information, contact Agile Fleet at (571) 498-7555 x1 or Ed Smith, esmith@agilefleet.com or visit http://www.agilefleet.com.