Agile Fleet® Announces Phelps Rogovoy as VP Client Support Services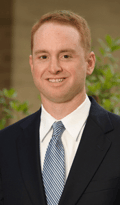 CHANTILLY, VA, March 15, 2022 --Agile Fleet, a leader in Fleet Management Information Systems, today announced the promotion of Phelps Rogovoy to Vice President of Client Support Services. Phelps joined Agile Fleet in November 2008 and has served as Implementation Manager and as the Director of Implementation and Customer Support.
Over his tenure, Phelps has launched hundreds of FleetCommander fleet management sites across the government, higher education, non-profit, and utilities markets serving over 2 million vehicle reservations. In this new role, Phelps will be responsible for leading the overall Implementation of Agile Fleet's FleetCommander software (fulfillment & customer launch), technical support, testing, technical writing, and special projects.
"Phelps is a familiar face throughout the fleet community," said Ed Smith, President of Agile Fleet. "In his 14 years at Agile Fleet, Phelps has been instrumental in managing fleets in support of hundreds of thousands of drivers, and processing more than 2,000,000 vehicle reservations."
---
About Agile Fleet
Headquartered in the Washington, D.C. area, Agile Fleet is a fleet management solutions company that serves the government, university, utility, non-profit, and commercial sectors. Agile Fleet's software, hardware and services enable organizations to efficiently manage all aspects of drivers and vehicles to reduce costs, save time, and improve service. Agile Fleet's flagship product, FleetCommander, delivers the automated management of fleet maintenance, motor pools, vehicle keys, GPS & telematics, fuel, and risk. Additional services provided by Agile Fleet include seamless integration with other systems, fleet efficiency analysis, in-depth technical support, fleet consulting, and much more.

For more information, contact Agile Fleet at 571-498-7555 x1 or Ed Smith, esmith@agilefleet.com or visit http://www.agilefleet.com.
Follow Agile Fleet on Twitter, LinkedIn, and Facebook.
Topics: Executive Moves