State of Colorado Price Agreement Renewed through 2020
All State agencies, intuitions of higher education, federal, municipal, or county agencies can use contract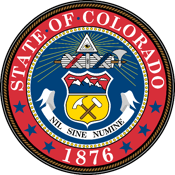 CHANTILLY, VA, February 12, 2019 -- The price agreement between FleetCommander creator Agile Access Control, Inc., and the State of Colorado for a vehicle reservation system (motor pool technology) has been renewed through the end of January 2020. State agencies; institutions of higher education; political subdivisions, or official members of federal, local, city, or county agency; or approved non-profit organizations in Colorado can use the price agreement. This includes every board, bureau, commission, department, institution, division, or section of state government, including institutions of higher education. The announcement was made today by Agile Access Control, Inc. (also known as Agile Fleet).
The system has been in place at the Colorado State Fleet Management Office for almost 13 years and was implemented at the Colorado Department of Transportation (CDOT) last year. Implementation at the Colorado Department of Law is underway.
More information about how to purchase a vehicle reservation system via the State of Colorado's price agreement can be found here: https://www.bidscolorado.com/co/portal.nsf/xpPriceAgreementRead.xsp?databaseName=CN=GSSBIDS3/O=CO_STATE!!co\PriceAwd.nsf&documentId=8B8897BC486BCE048725824200682853&action=openDocument.
The Agile Fleet solution enables organizations to manage drivers and vehicles online, as well as to:
Offer drivers online vehicle scheduling capability around the clock
Offer drivers access to vehicles and keys via a secure, self-service kiosk and key box
Automatically collect the usage data so that vehicles can be rotated, properly utilized, and identify and eliminate unneeded vehicles
Receive instant notification of late-returning vehicles
Communicate and enforce fleet policies automatically
Eliminate paper processes and save staff time by keeping track of who made, approved, changed, or deleted vehicle requests online
Collect metrics from all phases of vehicle use
Use vehicle utilization reports to right-size their fleet size and composition
Save money by eliminating vehicles that FleetCommander utilization data shows are not needed
Keep track of driver profiles online
Run reports and do billing automatically, and more
---

About Agile Fleet
Headquartered in the Washington, D.C. area, Agile Fleet is a fleet management solutions company that serves the government, university, utility, and commercial sectors. Agile Fleet's software, hardware and services enable organizations to efficiently manage all aspects of drivers and vehicles to reduce costs, save time, and improve service. Agile Fleet's flagship product, FleetCommander, delivers the automated management of fleet maintenance, motor pools, vehicle keys, GPS & telematics, fuel, and risk. Additional services provided by Agile Fleet include seamless integration with other systems, fleet efficiency analysis, in-depth technical support, fleet consulting, and much more.

For more information, contact Agile Fleet at (571) 498-7555 x1 or Ed Smith, esmith@agilefleet.com or visit http://www.agilefleet.com.