The City of Houston Public Works Launches Motor Pool
New system unburdens fleet staff and enables the organization to achieve greater success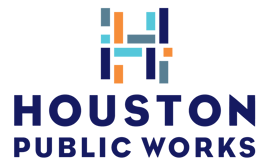 The City of Houston's Public Works department has launched an automated motor pool system to reduce costs and offer city employees an efficient method to share city vehicles. The announcement was made by Agile Fleet, creator of the FleetCommander fleet management information system (FMIS) that will soon be in place in Houston. The project enables the city to improve its vehicle utilization and strengthen its data reporting capacities. Houston Public Works is the largest and most diverse public works organization in the country.
The new system unburdens fleet staff and enables the organization to:
• Enhance vehicle utilization and automate fleet management processes in an online system
• Improve fleet data collection, organization, and reporting
• Make motor pool vehicles easily accessible to administrative staff at the central headquarters building
• Offer a streamlined reservation process accessible to city employees online and around the clock
• Provide instant visibility of fleet status through vehicle-use dashboard
• Unburden fleet staff by offering flexible vehicle approval/assignment capabilities and auto-generated emails
• Provide Grab-and-Go functionality for 'just-in-time' pick-up of vehicles
• Leverage RFID badge technology for convenient badge scan as staff checks vehicles out and in
"We are pleased to be working with the City of Houston's department of Public Works," says Agile Fleet President Ed Smith. "Automating their processes, analyzing data and communicating better with drivers will help them to get a handle on their vehicle utilization. We expect this to be a great success story, and I look forward to partnering with other Houston organizations in the future."
Houston Public Works is responsible for streets, drainage, producing and distributing water, collecting and treating wastewater, and permitting and regulation of construction. Accredited by the American Public Works Association, our over 4,000 dedicated public servants work together to create a strong foundation for Houston's infrastructure.
---
About Agile Fleet
Headquartered in the Washington, D.C. area, Agile Fleet is a fleet management solutions company that serves the government, university, utility, non-profit, and commercial sectors. Agile Fleet's software, hardware and services enable organizations to efficiently manage all aspects of drivers and vehicles to reduce costs, save time, and improve service. Agile Fleet's flagship product, FleetCommander, delivers the automated management of fleet maintenance, motor pools, vehicle keys, GPS & telematics, fuel, and risk. Additional services provided by Agile Fleet include seamless integration with other systems, fleet efficiency analysis, in-depth technical support, fleet consulting, and much more.

For more information, contact Agile Fleet at 571-498-7555 x1; Ed Smith, esmith@agilefleet.com; or visit http://www.agilefleet.com.