The Hotchkiss School to streamline campus vehicle management
System will enforce valid use policies, provide online reservations, manage keys & automate billing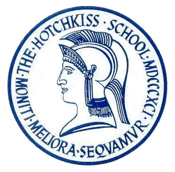 CHANTILLY, VA, September 27, 2018 -- The Hotchkiss School in Lakeville, CT is automating the management of their shared vehicle fleet to improve efficiency, reduce costs, and better serve staff and students who use school-owned vehicles. The announcement was made today by Agile Fleet, creator of the FleetCommander fleet and motor pool system that is being implemented there.
The new system will unburden campus security and staff who currently manage vehicle keys and reservations manually. Going forward, the automated system will enable the school to:
Offer 24x7 online vehicle reservations
Track key custody and provide round-the-clock access to vehicles through an unstaffed, secure key box
Bill functional areas and departments for vehicle use
Collect vehicle usage data needed to reduce underutilized vehicles
Communicate and enforce policies automatically during the online reservation process
Automatically restrict availability of certain vehicles to qualified staff members
Eliminate manual reporting processes
---

About Agile Fleet
Headquartered in the Washington, D.C. area, Agile Fleet is a fleet management solutions company that serves the government, university, utility, and commercial sectors. Agile Fleet's software, hardware and services enable organizations to efficiently manage all aspects of drivers and vehicles to reduce costs, save time, and improve service. The industry's best value in fleet management, Agile Fleet solutions delivers extensive functionality at an affordable price. Agile Fleet's flagship product, FleetCommander, delivers the automated management of fleet maintenance, motor pools, vehicle keys, GPS & telematics, fuel, and risk. Additional services provided by Agile Fleet include seamless integration with other systems, fleet efficiency analysis, in-depth technical support, fleet consulting, and much more.

For more information, contact Agile Fleet at (571) 498-7555 x1 or Ed Smith, esmith@agilefleet.com or visit http://www.agilefleet.com.