Agile Fleet FleetVault's enhanced data hosting environment
Offering helps customers comply with stringent security standards and new requirements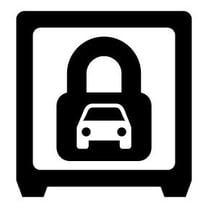 CHANTILLY, VA, February 22, 2018 -- FleetCommander creator Agile Fleet announces the further enhancement of its data hosting environment with its exclusive FleetVault platform – a suite of servers providing 100% data encryption at rest. The announcement was made today by Agile Fleet.
"Our FleetVault robust hosting environment goes above and beyond the stringent security that has always been in place for FleetCommander users," says Agile Fleet President Ed Smith. "Regardless of the fact that this capability triples our operating costs over Agile Fleet's legacy systems, we have dedicated resources to develop this extra layer of security for those that are required to comply with stricter standards," he says. "FleetVault is in addition to our already-strengthened physical security, network security, database security, application security, and security processes and procedures that FleetCommander users have come to trust over the years," says Smith. No performance impact will be experienced by FleetCommander users.
FleetVault includes the addition of a separate database server environment. In addition to encryption technology, threats are further isolated from our data environment restricting external web services or other point-to-point communications from external sources to FleetVault-dedicated servers. Data is secured via certificate and database encryption key. FleetVault offers encryption of all data "at rest," which includes:
Database data and log files
Database backup files
Real-time decryption (as data is read from the disk)
Real-time encryption (as data is written to the disk)
To learn more or to plan the seamless transition from the legacy database hosting environment to FleetVault, customers may contact Agile Fleet at 408-213-9555 x1.
---

About Agile Fleet
Headquartered in the Washington, D.C. area, Agile Fleet is a fleet management solutions company that serves the government, university, utility, and commercial sectors. Agile Fleet's software, hardware and services enable organizations to efficiently manage all aspects of drivers and vehicles to reduce costs, save time, and improve service. The industry's best value in fleet management, Agile Fleet solutions delivers extensive functionality at an affordable price. Agile Fleet's flagship product, FleetCommander, delivers the automated management of fleet maintenance, motor pools, vehicle keys, GPS & telematics, fuel, and risk. Additional services provided by Agile Fleet include seamless integration with other systems, fleet efficiency analysis, in-depth technical support, fleet consulting, and much more.

Agile Fleet solutions are available for direct purchase without the need to solicit competitive bids by states, cities, counties, all government agencies, both public and non-public educational agencies, colleges, universities, and non-profit organizations via the National Joint Powers Alliance (NJPA) national contract and GSA Schedule.

For more information, contact Agile Fleet at (571) 498-7555 x1 or Ed Smith, esmith@agilefleet.com or visit http://www.agilefleet.com.