Charles County DSS Improves Safety of Workers with Car Sharing & GPS
System helps right size fleet and reduce expenses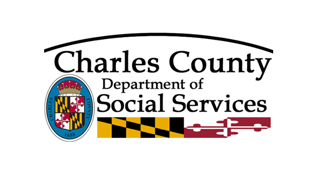 CHANTILLY, VA, October 25, 2018 -- Charles County, MD Department of Social Services' decision to implement an automated fleet sharing system has resulted in savings for taxpayers while improving the safety of workers, according to Tony Sullivan, the agency's procurement officer. The announcement was made today by Agile Fleet, creator of the fleet management information system in place at Charles County, Md.
150 social services workers share 15 vehicles in the agency's automated motor pool system. In the past, Charles County DSS struggled to keep track of vehicle keys and manage often unpredictable after-hours requests for vehicles. "Due to the nature of our work, many of our case workers need vehicles after normal business hours for special events and home visits. Our system enables workers to use vehicles around the clock. Now vehicles can be used multiple times in one day, so our utilization is way up," says Tony Sullivan.
Ensuring worker safety has also been improved by the GPS component of the system. "The GPS ensures that we are always able to locate our folks any time of day. We serve a large rural area and when people get lost we can find them quickly. This greatly improves the safety of our case workers," says Sullivan. The GPS system also automatically collects odometers to drive preventative maintenance schedules and provides data needed for monthly reporting required by the state of Maryland.
Usage metrics collected by the system also enable the agency to comply with state mileage quotas, justify requests for vehicles, easily run reports, and manage costs. "When we have a vehicle that's short on mileage and one that has too many, we can make sure each car hits our quota for that month. We can justify more vehicles when they are driven 1,500 miles a month and our quota is 833. When a car reaches its "shelf-life" we can see all the data on what's been spent on the car during its lifetime," says Sullivan. In addition, use of personal vehicles (and costs for reimbursing workers) has drastically reduced that expense to the county since workers can access county vehicles efficiently.
"Not only are we proud to see that the motor pool at Charles County DSS is utilized at maximum capacity on most days - often reaching 100% usage - it's gratifying to see our product contribute to the safety of Charles County's case workers," says Ed Smith, President of Agile Fleet. "Helping them efficiently use vehicles ultimately benefits the citizens of Charles County and for that we are particularly proud."
---

About Agile Fleet
Headquartered in the Washington, D.C. area, Agile Fleet is a fleet management solutions company that serves the government, university, utility, and commercial sectors. Agile Fleet's software, hardware and services enable organizations to efficiently manage all aspects of drivers and vehicles to reduce costs, save time, and improve service. The industry's best value in fleet management, Agile Fleet solutions delivers extensive functionality at an affordable price. Agile Fleet's flagship product, FleetCommander, delivers the automated management of fleet maintenance, motor pools, vehicle keys, GPS & telematics, fuel, and risk. Additional services provided by Agile Fleet include seamless integration with other systems, fleet efficiency analysis, in-depth technical support, fleet consulting, and much more.

For more information, contact Agile Fleet at (571) 498-7555 x1 or Ed Smith, esmith@agilefleet.com or visit http://www.agilefleet.com.