City of Stamford, CT saves taxpayer dollars using FMIS technology
Automated system captures fleet data and offers users self-service access to vehicles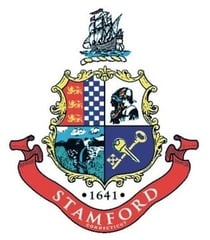 CHANTILLY, VA, August 17, 2016 -- The City of Stamford, CT has successfully automated the management of its fleet and motor pool operations. The improvements are part of a concerted effort that will improve vehicle utilization and accountability while reducing costs. The announcement was made today by Agile Access Control, Inc. (Agile), creator of FleetCommander fleet and motor pool technology in place there.
"The City of Stamford is very forward-thinking," says Ed Smith, President and CEO of Agile. "FleetCommander was selected to effortlessly collect and report on important aspects of the fleet such as the location of vehicles, vehicle utilization rates, distance traveled per vehicle, and more," he says. "Armed with that key data and the right-sizing tools that are the core of FleetCommander suite of products, Stamford is poised to reap very large savings over the years to come. We are looking forward to celebrating their successes with them as they put FleetCommander through its paces in the coming months and years."
Stamford has 45 vehicles in multiple department motor pools that include sedans, SUVs, and pickups. They will also utilize GPS technology to track vehicle locations and analyze the data within FleetCommander. The new self-service motor pool system will enable The City of Stamford to:
Offer drivers online vehicle scheduling capability around the clock
Offer drivers access to vehicles and keys via a secure, self-service kiosk and key box
Automatically collect the usage data so that vehicles can be rotated, properly utilized, and identify and eliminate unneeded vehicles
Receive instant notification of late-returning vehicles
Communicate and enforce fleet policies automatically
Eliminate paper processes and save staff time by keeping track of who made, approved, changed, or deleted vehicle requests online
Collect metrics from all phases of vehicle use
Use vehicle utilization reports to right-size their fleet size and composition
Save money by eliminating vehicles that FleetCommander utilization data shows are not needed
Keep track of driver profiles online
Run reports and do billing automatically
Stamford was able to purchase the FleetCommander solution via the National Joint Powers Alliance (NJPA) pre-negotiated cooperative purchasing contract. The NJPA contract satisfies the RFP process, eliminating the need to go through a formal solicitation.
---

About Agile Access Control, Inc.
FleetCommander creator Agile Access Control, Inc. is a technology company headquartered in Chantilly, Va., which serves fleet and motor pool managers in the university, government, utility and commercial sectors. Agile's FleetCommander software is a powerful, highly configurable, web-based application that streamlines the use of vehicles through easy-to-use software, and presents real-time data in the form of intuitive dashboards, graphs, gauges, online forms, and a wide variety of reports. The suite of FleetCommander technology tools includes car sharing technology that offers online vehicle reservations, unstaffed check-in at kiosks, secure key control and key boxes; in-vehicle utilization and diagnostic devices; GPS solutions, and much more--all tied into the FleetCommander fleet and motor pool software. Resulting in lower vehicle and personnel costs and higher customer satisfaction, FleetCommander can be used as a stand-alone, customized fleet management system or integrated with an organization's existing fleet systems. FleetCommander is available for direct purchase without the need to solicit competitive bids by states, cities, counties, all government agencies, both public and non-public educational agencies, colleges, universities, and non-profit organizations via the National Joint Powers Alliance (NJPA) national contract and GSA Schedule. For more information, contact Agile Access Control, Inc. at 408-213-9555 x1 or info@agilefleet.com or visit http://www.agilefleet.com.