Vehicle Sharing Between Departments Results in Savings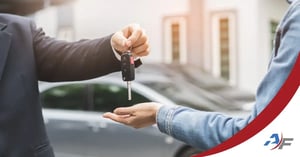 Organizations with several departments individually sharing vehicles save money and achieve efficiencies. To save even more, consider going the next step: vehicle sharing between multiple departments.
When vehicle sharing happens between departments, the number of vehicles in the combined pool can decrease significantly, with reductions of up to 30%. Estimates show that departments can save annually between $3,000 to as much as $8,000 per vehicle eliminated from a motor pool per year. Departments sharing with other departments can actually bill each other for vehicle use of otherwise unused vehicles.
What might happen to vehicle utilization when co-located departments combine their mini pools into a single one?
Two or more departments that are co-located in the same building or even within several miles of each other can agree to share between themselves. For example, there are many departments that are located in the same building. They each have their own fleets and mini-pools. Typically, one department will run out of vehicles, but the other departments will not share their vehicles because of the "I paid for them and you can't use them" mentality. But at some point in time, those other departments will be in the same situation: they'll run out of vehicles, too.
If multiple departments were to combine their pools into a single one, they would most likely not run out of vehicles again. In fact, the number of vehicles in the combined pool would probably reduce considerably. All of the departments would have access to more vehicles and, probably, more types of vehicles. To sweeten the pot further, a fleet department could offer to provide vehicles for the motor pool for all of the departments at that location. The departments will no longer have to pay to lease the vehicles. They would only pay for the daily use of the motor pool vehicles as they use them.
Yes, there will always be reasons that users need assigned vehicles, but departments can save a significant amount of money by sharing vehicles that are underutilized. We recommend collecting the data and evaluating the utilization of all vehicles to know for sure. Many drivers of assigned vehicles will give you every possible justification for why they need their assigned vehicle. However, once you are armed with utilization numbers you don't have to go with a gut feeling. So, if your drivers insist they need their assigned vehicles, check our e-book: How to Deal with Driver Objections to Motor Pool.