Agile Fleet Retains Top Client Satisfaction Ratings in 2021
Company continues to score above established top-ranking metrics for 5 consecutive years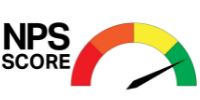 Agile Fleet's 2021 customer survey delivered an NPS® of 66, which is considered outstanding. Ratings can range between -100 to 100, and a rating of 55 is considered a high-scale benchmark. According to customer.guru. the most recently reported ratings for Apple, Microsoft and Adobe were 47, 45, and 25 respectively.
Agile Fleet President Ed Smith said, "Knowing our clients value this relationship enough to refer us to their trusted fleet colleagues is very gratifying. Our core values focus on building and maintaining strong partnerships, among other things. This score gives us the feedback that we are achieving that goal."
The NPS® system is a registered trademark by developer Fred Reichheld, Bain & Company, and Satmetrix, and is used by more than two thirds of Fortune 1000 companies.
Agile Fleet ranks 66 in the upper echelon of fleet service providers which include Donlen, Fleetmatics, and GPSI.
Smith concludes, "Agile Fleet remains committed to the NPS system as a means for measuring our success as a company, and to validate among our staff and the fleet community that we are living up to our core values." For more about the Agile Fleet Core Values, visit this page.
---
About Agile Fleet
Headquartered in the Washington, D.C. area, Agile Fleet is a fleet management solutions company that serves the government, university, utility, non-profit, and commercial sectors. Agile Fleet's software, hardware and services enable organizations to efficiently manage all aspects of drivers and vehicles to reduce costs, save time, and improve service. Agile Fleet's flagship product, FleetCommander, delivers the automated management of fleet maintenance, motor pools, vehicle keys, GPS & telematics, fuel, and risk. Additional services provided by Agile Fleet include seamless integration with other systems, fleet efficiency analysis, in-depth technical support, fleet consulting, and much more.

For more information, contact Agile Fleet at 571-498-7555 x1; Ed Smith, esmith@agilefleet.com; or visit http://www.agilefleet.com.