Lynn University to offer automated car sharing
System will improve service to users of the fleet, reduce costs, save staff time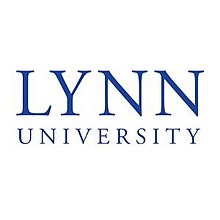 CHANTILLY, VA, August 1, 2019 -- Lynn University is automating the management of its shared vehicle fleet with a web-based solution that will enable faculty, coaches, students, and staff to reserve vehicles online, eliminating paper processes. The solution will also collect metrics to help them determine the right vehicle composition and count to optimize the efficiency of their fleet and reduce costs. The announcement was made today by Agile Fleet, creator of the FleetCommander fleet management information system that is being implemented at Lynn University. The project will unburden staff who currently manage the University's vehicle sharing and preventative maintenance schedules manually. Going forward, the automated system will enable the organization to:
Share vehicles among multiple departments and team sports

Offer 24x7 online vehicle reservations and the ability to make a reservation and take a vehicle on the spot

Ensure all reservations are authorized automatically

Eliminate arduous paper reservation forms

Rotate vehicles based on mileage to spread usage evenly among vehicles

Collect vehicle usage data needed to identify underutilized vehicles, adjust vehicle types needed by drivers, and right-size the fleet

Manage maintenance for vehicles, including setting up detailed preventative maintenance schedules for all vehicles, and tracking all vehicle maintenance and related costs

Communicate and enforce policies automatically during the online reservation process
"We are looking forward to seeing how Lynn University transforms its fleet management to accommodate a growing need for vehicle access," says Agile Fleet President Ed Smith. "So many of our university clients are saving tens to hundreds of thousands of dollars by reducing underutilized vehicles and automating their fleet management. Plus being able to offer better service to their stakeholders with online, 24/7 access to reservations is a win-win for everyone."
---

About Lynn University
Lynn University is a private university located in Boca Raton, FL, that serves more than 3,000 students on campus and offers 76 programs in 28 countries. Lynn University empowers academic innovation by investing in best-in-class campus design and technology.
About Agile Fleet
Headquartered in the Washington, D.C. area, Agile Fleet is a fleet management solutions company that serves the government, university, utility, non-profit, and commercial sectors. Agile Fleet's software, hardware and services enable organizations to efficiently manage all aspects of drivers and vehicles to reduce costs, save time, and improve service. Agile Fleet's flagship product, FleetCommander, delivers the automated management of fleet maintenance, motor pools, vehicle keys, GPS & telematics, fuel, and risk. Additional services provided by Agile Fleet include seamless integration with other systems, fleet efficiency analysis, in-depth technical support, fleet consulting, and much more.

For more information, contact Agile Fleet at (571) 498-7555 x1 or Ed Smith, esmith@agilefleet.com or visit http://www.agilefleet.com.