FleetCommander 4.9: TCO data, Enhanced Reports & More

Total Cost of Ownership Data Makes Right-Sizing Decisions Easier to Make
CHANTILLY, VA, May 16, 2013 -- Agile Access Control, Inc. (Agile) released the newest version of its FleetCommander fleet and motor pool software and key management solution, including enhancements to its newest car sharing product, Agile FleetShare™. The release includes new reports that offer insights into total cost of fleet ownership, as well as numerous other new and improved features. The announcement was made today by Agile.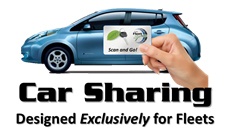 "With Version 4.9, FleetCommander offers fleet managers more functionality and a closer look at what their true fleet costs are," says Ed Smith, president of Agile. "Our new Mileage and Cost Report shows vehicle costs per mile based on distance traveled during a given timeframe. The report helps determine the total cost of ownership for a vehicle, since it captures data such as fuel expenses, maintenance expenses, total operating expense per mile, total mileage driven, and MPG within a timeframe, to name a few." FleetCommander also collects maintenance costs by vehicle and vehicle class and age in reports such as Aging by Miles report and Utilization by Type/Class report, which shows the daily utilization for each class of vehicle. Other reports the Motor Pool Utilization report, Utilization by Type, Vehicle Demand, and Vehicle Usage, and more than 60 other types of reports.
FleetCommander Version 4.9 also includes complete functionality of Agile's newest car sharing product, Agile FleetShare™. "More and more fleets are interested in adding consumer-based car sharing vehicles to their fleets to meet the needs of their customers who may need access to vehicles that are geographically dispersed," says Smith. "Agile FleetShare™ is the only such product that is tightly integrated with our fleet management software, not a separate service to be managed. That means reservations, billing, utilization data, trip and driver statistics are all managed or collected by FleetCommander, and available for analysis by fleet managers." With Agile FleetShare™, vehicles are reserved via FleetCommander, and keys are accessed by scanning a secure ID card at the windshield. The Agile FleetShare™ dispatch option enables fleets to locate vehicles wherever they are needed, without the need for fleet staff present. Agile FleetShare™ technology can be installed in existing fleet vehicles, or Agile can provide vehicles with the technology already installed.
Another enhancement to FleetCommander Version 4.9 is the capability of diagnostic trouble code (DTC) reporting included with Agile's plug-and-play telematics device, the FleetCommander Utilization and Diagnostic Chip (UDC). The UDC is a small wireless device that automatically collects vehicle trip data, user behavior statistics, odometer values, and more. The UDC plugs directly into the vehicle's OBD II port, and does not require professional installation.
Other enhancements released with FleetCommander Version 4.9 include:
Redesigned Kiosk Dashboard for improved functionality and performance
New Telematics Tab on the Asset's Profile that includes Agile FleetShare™ & UDC Information
New Agile FleetShare™ Asset Status Report
New UDC Diagnostic Trouble Code Detail Report to assist in determining location and cause of system failures
Enhancements to the UDC Trip Utilization and Trip Detail Reports
---

About Agile Access Control, Inc.
FleetCommander creator Agile Access Control, Inc. is a technology company headquartered in Chantilly, Va., which serves fleet and motor pool managers in the university, government, utility and commercial sectors. Agile's FleetCommander software is a powerful, highly configurable, web-based application that streamlines the use of vehicles through easy-to-use software, and presents real-time data in the form of intuitive dashboards, graphs, gauges, online forms, and a wide variety of reports. The suite of FleetCommander technology tools also includes Agile FleetShare™, car sharing technology that offers keys-in-the-car access to geographically dispersed vehicles with a scanned ID card at the windshield; unstaffed check-in at kiosks, secure key control and key boxes; in-vehicle utilization and diagnostic devices; GPS solutions, and much more - all tied into the FleetCommander fleet and motor pool software. Resulting in lower vehicle and personnel costs and higher customer satisfaction, FleetCommander can be used as a stand-alone, customized fleet management system or integrated with an organization's existing fleet systems. For more information, contact Agile Access Control, Inc. at 408-213-9555 x1 or info@agilefleet.com or visit http://www.agilefleet.com.