Prince George's County, MD fleet adds fuel-efficient vehicles
Second motor pool site serves 50% more employees with same number of vehicles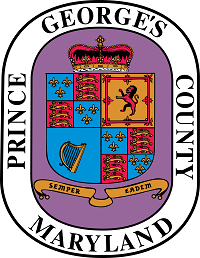 CHANTILLY, VA, November 14, 2017 -- The Prince George's County Fleet Management Division has removed 12 older vehicles from their two motor pool locations and added new, high-efficiency hybrid electric vehicles, thereby reducing costs and improving efficiency. Savings are estimated between $3,000-$5,000 annually per eliminated vehicle in costs such as maintenance, depreciation, insurance, and other costs associated with keeping unneeded vehicles. The announcement was made today by Agile Fleet, creator of the FleetCommander fleet and motor pool system in place there.
Prince George's County, MD, Fleet Management Division manages two motor pool sites: one in the County Administrative Building (CAB) in Upper Marlboro, MD, and one in Largo, MD. After automating the management of vehicles at the County's original CAB motor pool site in 2013, the Fleet Management Division launched the Largo site in 2015. Since that time, the number of employees who utilize Largo motor pool vehicles has grown by more than 50%; however, additional vehicles have not been required due to the efficiency of the fleet management system.
County Fleet Manager Richard ("Rick") Hilmer, CAFM, says: "We anticipated that we would have to expand the number of vehicles in the pool over time but that has not happened yet. We started out with around 24 drivers sharing the six original cars and we've expanded up to 36-40 drivers sharing the same six cars. So far the demand has not forced us to add additional cars since FleetCommander allows us to monitor the usage in order to make adjustments if needed."
Prior to implementing their fleet management information system, Hilmer says that in the past, one person was tied to the motor pool location, and was responsible for taking reservations over the phone or in person, handing out keys, collecting keys, and physically being there at all times to assist pool customers.
"That meant if he took a vacation, was sick, or needed to be out for any reason, we had to make sure there was staffing in place to cover those responsibilities," says Hilmer. On the flip side, Hilmer said there were times the motor pool coordinator did not have customers, but he was still required to be physically available for vehicle dispatch in case the need arose. Hilmer said since automating their motor pool with FleetCommander, the motor pool coordinator is able to conduct other County business not necessarily at the CAB site, including managing the Largo motor pool remotely.
The Prince George's County fleet is made up of more than 3,200 vehicles serving 4,000 drivers. The Fleet Management Division is responsible for the overall management of a fleet of vehicles used by 18 agencies of the County government, 12 municipalities, and 40 volunteer fire departments.
---

About Agile Fleet
Headquartered in the Washington, D.C. area, Agile Fleet is a fleet management solutions company that serves the government, university, utility, and commercial sectors. Agile Fleet's software, hardware and services enable organizations to efficiently manage all aspects of drivers and vehicles to reduce costs, save time, and improve service. The industry's best value in fleet management, Agile Fleet solutions delivers extensive functionality at an affordable price. Agile Fleet's flagship product, FleetCommander, delivers the automated management of fleet maintenance, motor pools, vehicle keys, GPS & telematics, fuel, and risk. Additional services provided by Agile Fleet include seamless integration with other systems, fleet efficiency analysis, in-depth technical support, fleet consulting, and much more.

Agile Fleet solutions are available for direct purchase without the need to solicit competitive bids by states, cities, counties, all government agencies, both public and non-public educational agencies, colleges, universities, and non-profit organizations via the National Joint Powers Alliance (NJPA) national contract and GSA Schedule.

For more information, contact Agile Fleet at (571) 498-7555 x1 or visit http://www.agilefleet.com.