How Can I Find a Deleted or Disabled User Profile?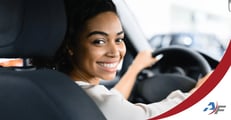 Agile Fleet's Technical Support team fields a wide variety of questions on a daily basis. One common question is, "Help, I can't find a user profile. Where did it go?" Administrators are scratching their heads unable to find a user profile that had just been visible a short time before on the "Manage Users – Browse" page. In many cases, they had no idea the user profile had been deleted or disabled by another administrator.
This problem is very easy to resolve and only requires a few simple steps to filter the user profiles. First, in the "Manage Users – Browse" page, start by selecting "Disabled" and/or "Deleted" in the "Status" filter. Click the Filter button.

You'll quickly find the user for which you are looking. If the user's profile has been disabled, it can easily be modified by clicking the pencil icon to the left of the user profile. This will open the user's profile for editing.

Set the Status to "Enabled" and click the Save Changes button.


If the user profile has been deleted, it is not gone. It can easily be restored.
To restore the record, on the "Manage Users – Browse" page, click on the magnifying glass to the left of the deleted user profile.

In the top, right corner of the user's profile page, click the Restore button.

This restores the user's profile back to a disabled status. To enable the user, click the Edit User button.

Select the "Enabled" value from the Status drop-down menu.

Save your changes by clicking on the Save Changes button.

In summary, if a user profile is no longer visible, it can be found and restored. Regardless of whether it was disabled or deleted, it can be brought back to its original enabled status quickly and easily.
Please let us know if you have further questions or comments by posting in the comment box below or by emailing me directly at dmarraffa@agilefleet.com.